Clinical Director & Founder – Stacey Richolson

Stacey Richolson is a Registered Veterinary Technician that graduated from the Veterinary Technology program at Gwinnett Technical College in 2004. She also has a Bachelor's degree in Zoology from Auburn University. She has been in the Veterinary field since 1996 but has worked exclusively in feline medicine since 2004. Stacey also was the owner of Sophisticated Mane In-Home Feline Grooming until she decided to devote all her focus to PNCA.
From the time she was a child, Stacey has loved cats. She would even "adopt" the neighborhood strays, and tame and take care of them. This passion to help the homeless and helpless cats continues to this day and is a driving force behind Purr Nation Cat Alliance. Stacey believes volunteers are the life blood of PNCA and strives to support them by sharing up-to-date medical and behavioral knowledge. Stacey is the Clinical Director of PNCA and directly involved in the day-to-day operations.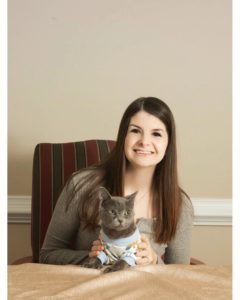 Clinical Assistant – Shannon Bostic
Bio Coming Soon!
Office / Business Manager – Tiffany Mathis
Bio Coming Soon!
Office Assistant – Lisa Lawley
Bio Coming Soon