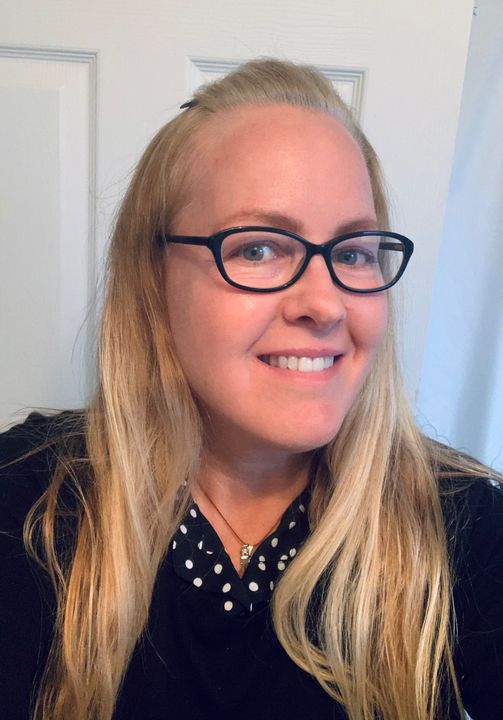 Vet Technician – Lesha Martin
Lesha has worked as a lead vet technician since 2011. She holds an associate's degree from Valencia State College and pursued her business degree from the University of Central Florida.
Lesha has a huge passion to help our community pets and is also the founder of Georgia's own Spay/Neuter Coalition, Inc. – a registered 501(c)3 helping GA pet families receive need of spay and neuter assistance.
Lesha is a tree hugger, Reiki Master, loves Mother Earth, and the entire animal kingdom (cats, dogs, owls, opossums, spiders, and all). Her background with animals is diverse, and she loves being a vet tech and helping rescue animals. Helping the kittens and cats of Purr Nation is food for her soul and she is excited to bring her skills to help forward our mission!
Office Assistant – Lisa Byrd
Lisa comes to PNCA with 30+ years teaching experience and 4 years working as a veterinary receptionist. Growing up with only dogs, Lisa found and adopted her first cat when she was a young adult. "Zoomer" set the precedent for all-things-feline that followed. She's been involved in rescue since 2003, volunteering locally and transporting for nationally based rescue groups. She served on the Board of Directors at Blind Cat Rescue & Sanctuary, Inc. in North Carolina for several years.
Lisa enjoys reading fantasy/historical fiction/Biblical studies and watching Syfy and action t.v. and movies. While she has no dogs of her own, she often spends weekends cheering for one of her nefurs at dog disc competitions or walking one of them -or their sisfur- along trails near Lake Allatoona. Lisa particularly appreciates relaxing with a thick novel on her screened porch with any of her 3 feline children, Luna, Freya, or Jax. She states that the trio are exceptionally kind, allowing her to pay their mortgage and keep them in a comfortable lifestyle.
Foster Coordinator – Ginger Sardina
Ginger moved to Georgia from Tennessee in 2009. Since moving and retiring as a beauty salon manager, Ginger enjoys spending time with her two beautiful daughters, three wonderful grandchildren, and her husband of 30 years. Ginger loves being a part of the community and began working as an animal advocate – helping TNR stray cats, providing resources to families for low-cost spay/neuter, and rescuing homeless pets. Her passion and determination formed an action group based in Cherokee County that helps support local family pets and stray cats – The Grey Project.
PNCA quickly developed a deep connection with Ginger and The Grey Project. We began working together to rescue displaced adoptable cats and give them a chance at a better life through our foster and adopt programs. Ginger fostered many homeless cats and kittens through our program and naturally became a mentor to other foster families. Today, she continues to lead our foster parents as PNCA's Foster Coordinator and embraces our mission wholeheartedly.
Ginger believes fosters are the bridge between where they have come and where they are going; small acts of kindness lead to big results and everyone can do something: Adopt, advocate, donate, feed, fix, foster, transport, or donate. Every little bit helps save a life!
Melissa Adelman – Volunteer Coordinator
Melissa currently works as the Director of Compliance at an international Nonprofit. She holds a Master's in Forensic Science and previously worked as a Forensic Investigator. Basically, Melissa never misses a beat! Her attention to detail and passion for working with a team brings make her a purrfect match for PNCA.
Melissa met our team at a Petsmart adoption event in Woodstock, GA. She has always loved animals and, as a child, wanted to become a veterinarian. When Covid began, she saw an opportunity to embrace her love of animals and took on her first set of foster kittens. She quickly became a rockstar on the team and began helping our adoption team as well. She loved seeing the whole process come full circle and has inspired many volunteers to join our efforts.
When asked what inspires her to volunteer for PNCA, Melissa said "I love this organization and how everyone loves these babies (kitties) like they are their own family members. Everyone I have met is amazing and I feel like we are one big happy family who loves being together." Melissa exemplifies the culture of PNCA through every interaction with our community, staff, and volunteers and we are honored to have her representing us.
In her free time, Melissa enjoys live music, hanging out on her boat, and watching the Atlanta Braves. She is a single mother to her 14-year-old son and spoils her two rescued cats, Sheldon and Ms. Nelson.